Here at HF we're big fans of the mullet. Bigger than Tina Turner's hair big. Bigger than Hulk Hogan's hulk big! If you're not familiar with the classic literary masterpiece
The Mullet: Hairstyle of the Gods
, do yourself a favor and get thee to a bookery! In this thoughtful portrait, you'll learn about such rockin' styles as: the Hello Cleveland, the Kentucky Waterfall, the Blade Runner, the Relief Pitcher, the Holy Roller, and (our personal favorite) the Tailored Mohican.
All the better to appreciate this Bi-Level Weekend Warrior Shlong sweater!
Business in the front...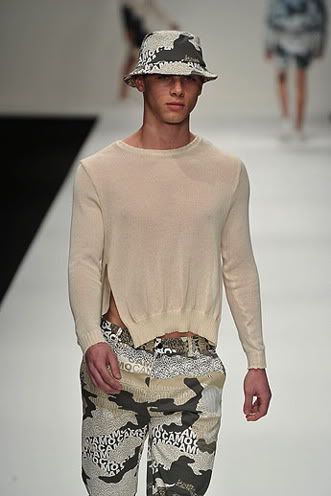 Christopher Shannon S/S 11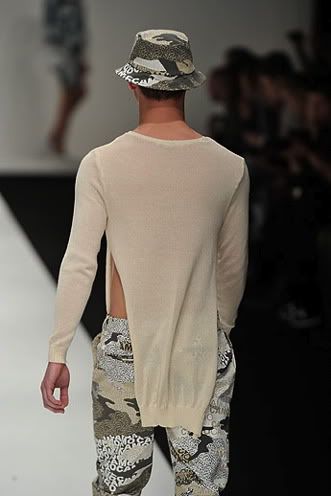 Christopher Shannon S/S 11


... party in the back!