This year's HF Halloween Parade is brought to you by Jeremy Scott. Without him, we wouldn't be half the Fuzz we are today--especially now that fashion is taking a turn for the minimal. So grab a seat and some Smarties and get ready for some spectacular spectating!
Oh look, there's our first Lady Gaga of the day!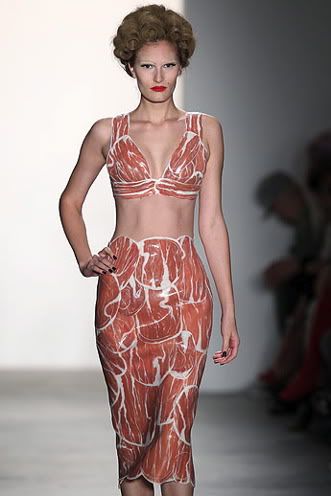 Can't go wrong with a good cold cut. Maybe we can *meat* up later.
Hey look, it's a can-can girl!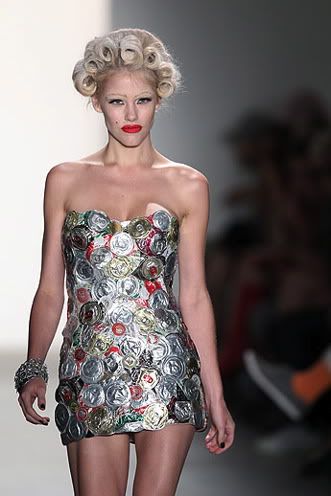 Hmm, looks like she could use a beer cozy.
Who's that coming this way?
Why, it's a ticket stub!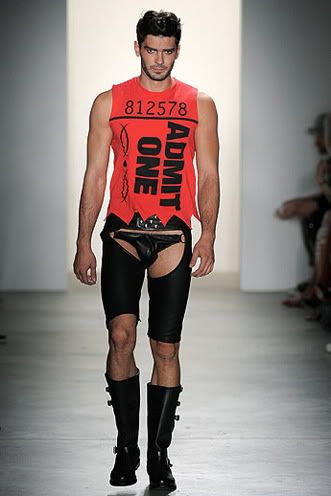 Poor guy. Someone's been used.
Up next... Ooh! It's... uh... well...
It's Tom Cruise in Risky Business, only the hookers have stolen his white shirt and he's been forced to fashion a top out of a shopping bag!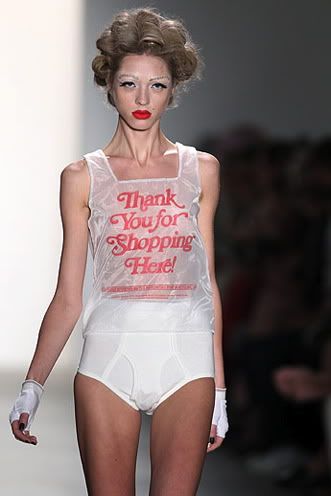 On second thought, that might just be another Gaga.
And last but not least...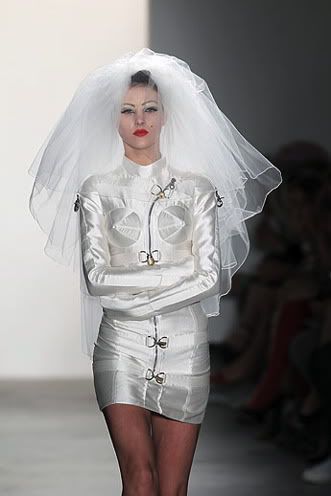 The Institutionalization of Marriage.
Happy Halloween from Haute Fuzz!
May your hair be huge,
your costumes be clever,
and your sugar intake worthy of a diabetic coma.