Back in October 1989, HF decided to dress up as a punk rocker for Halloween. The costume consisted of black leggings, a white t-shirt with some holes cut in it, and three colors of neon hairspray. We also used the hairspray to paint some neon spots on the t-shirt. It totally rocked the second grade.
We suspect the same technique may have been applied here...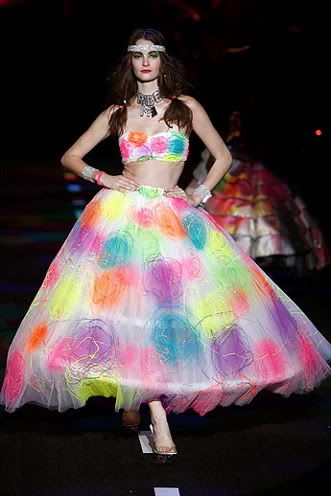 It's that or highlighters.