"Holy hell, do you know how hot it is outside?"


"Tell me about it. If I have to wear a suit one more day my face really will melt down the front of my tie."

"Hey, do you think this halter top is office inappropriate?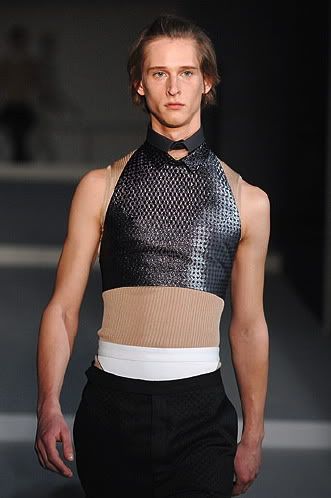 Prada A/W 08
"Well, it does have a collar..."