FEBRUARY 6, LONDON-- London officials were baffled yesterday when a collection of five modern artworks disappeared from an exhibition at the Tate Modern in broad daylight. Detectives speculate that the team responsible the master heist was likely a group of highly trained performance art specialty thieves calling themselves "The Exhibitionists," who had both the agile physical skills and high-tech equipment to disable the alarm systems and elude security.

Footage from a hidden security camera revealed that each perpetrator was outfitted with a custom-designed apparatus to affix the art pieces to their heads as hats, allowing them to walk right out the main entrance unnoticed.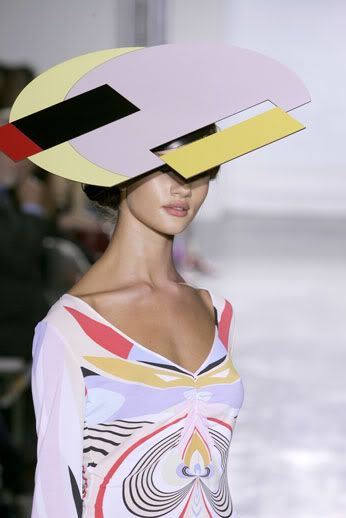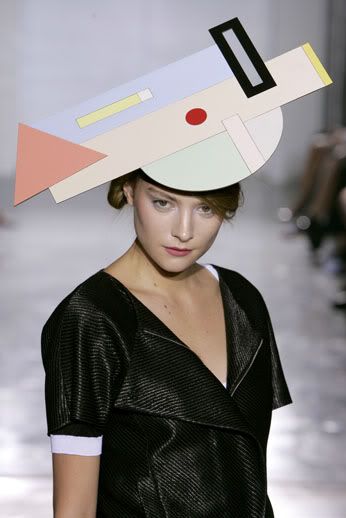 Basso & Brooke S/S 08
Says one security guard who asked to remain anonymous, "I just thought there must be a wedding in the area."