MIRANDA: You're late! What happened?
CARRIE: I got sick in the cab. I threw up! All over my clothes!
CHARLOTTE: Well you have to go change! You can't be my baby's godmother looking like that, it's not appropriate! What will the Times think? There's a photographer here, you know.
SAMANTHA: Oh, fuck the photographer.
I
did.
CHARLOTTE: You did what!
SAMANTHA: Last night. And does he know how to shoot!
CHARLOTTE: You can't say that, we're in a synagogue! That's even worse than wearing vomit!
CARRIE: Come on, it's not
that
bad, is it? Do you think anyone will notice?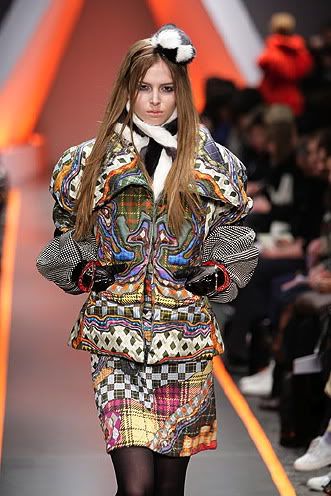 Basso & Brooke A/W 08