There's a bomb on a bus. Once the bus goes 50 miles an hour, the bomb is armed. If it drops below 50, it blows up. But before we get to that--tell me, how do I look?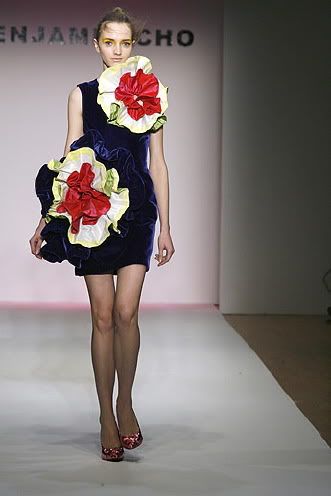 a) Like the 'make your own tissue paper flower' table in the Mexico exhibit of the Children's Museum.

b) Like I'm ready to accompany the Snoopy balloon in the Macy's Thanksgiving Day Parade.

c) Like Carrie Bradshaw circa season 6.
d) Like I should have left my dress on bus #2525 when it blew up at the airport.
e) All of the above.