"Summer is mine!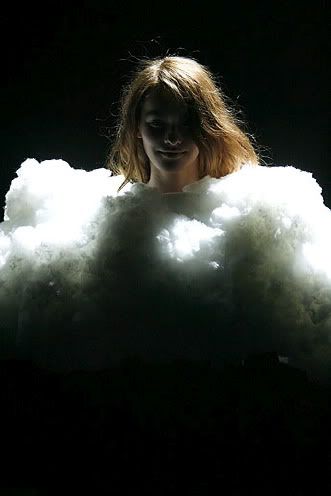 Maison Martin Margiela A/W 09
"Behold how I, the evil Cumulonimba, have shrouded your most favorite month in clouds and despair! Oh, Coney Island mermaids, how you wailed in the rains I threw down on King Neptune Harvey Keitel's glittery trident during your precious parade! Hahahaha! See how I rendered even the summer solstice powerless to extend the light of day! Let's see you pitiful picnickers frolic in parks full of cold, miserable mud! Grow, my clouds. Grooooow!"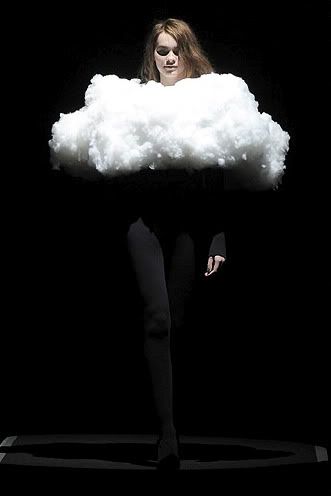 "Gasp! Who dares approach my sinister system?!


No... it can't be...


Not... the Singing Umbrella...!"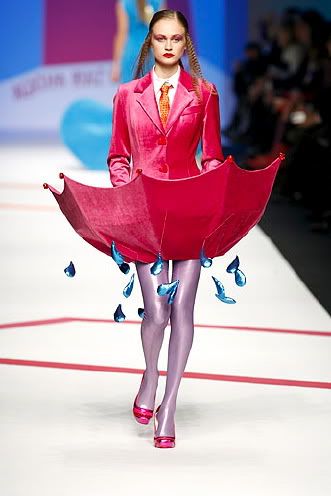 Agatha Ruiz de la Prada A/W 09
"Cumulonimba! Thought you'd seen the last of me two summers ago, did you?

Well take this...
UMMMMBRELLAAA! ELLA
ELLA
ELLA
ella ella
ella ella
"NOOOOOOOOOO
OOOOO
OOOOOOOO
oooooo
ooooooo"